Why Offis

Our Team
Experience, Vision & Expertise
We'd like to think our clients love us because of our good looks and sparkling personalities. But the truth probably has a lot more to do with the knowledge and expertise behind those winning smiles!
Meet our brainbox management team.
Craig Allen
Executive Chairman and Founder

Craig founded Offis Pty Ltd in 1997 with a vision to build a secure Enterprise-Grade Infrastructure and Operational Services for Australian companies. His background includes working for IBM Australia, USA and Asia in a variety of technical, product management and marketing roles culminating on working on the Atlanta, Nagano and Sydney Olympics. Prior to IBM he worked in the EDP Department of Wardley Australia (now HSBC Bank Australia) and leading IT publishing firm, IDG Communications.
Craig holds a BSc (Computer Science) and has completed Business Administration studies run by the Darden Graduate School of Business Administration, University of Virginia and Invovative Technology Leadership courses at Stanford University. Watch Craig's interview on YouTube
Franck Demoiseau
Executive Director & CEO
Franck started in 2016 with an important mandate to grow the company over the next three years. A transformational General Manager and Company Director, with 10+ years in C-level roles across IT, Operations and Finance, in Australia, Asia and Europe, Franck has vast experience across multiple industries, including Banking & Finance, Telecommunications and Professional Services.
Possessing extensive experience and qualifications in business and information technology, Franck brings strong commercial acumen, vision, and a passion for leveraging technology, data, people and processes to transform businesses in an age of digital disruption. He has held prominent roles including Australia / NZ Chief Operating Officer and Asia Pacific Asia Pacific Chief Technology Officer for global bank BNP Paribas, and has enjoyed a wide range of highly technical senior roles across IT infrastructure, software development, operations, systems architecture, data architecture, portfolio management, and IT security. He has successfully developed businesses, and has led significant IT transformations, including large mergers, large system integrations, ERP implementations, and ITSM transformations.
Franck has a proven track record in building high-achieving teams, growing leaders, strengthening operations, delivering mission-critical results, solving complex problems, and driving continual improvement cultures.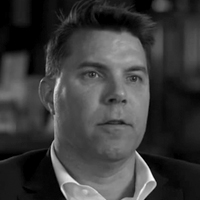 Brad Burrows
Executive Director & Principal of Professional Services
Brad joined Offis in 2014 with 25 years' of broad practical management experience in the IT Industry in roles that include: Project Director, Principal Consultant, Chief Information Officer and Managing Director. Brad possesses business and technology qualifications and has experience on both the buyer and supplier sides of the industry and across a range of industries.
Brad is a competent business analyst and project manager with significant experience in the development of business and information technology strategic plans, feasibility studies and business cases, requirements definitions, test strategies and test plans. He has been responsible for the planning and delivery of significant programs of work where information technologies have been deployed to transform business operations and generate improved efficiencies and financial outcomes. Brad is passionate about the application of technology to the improvement of the businesses with which he is involved. Watch Brad's interview on YouTube
Craig Gribble
Non-Executive Director - M&A

Craig co-founded Allen Partners in 2009 and has over 20 years' experience in capital advisory, private equity investing and investment banking in Australia, New Zealand and North America. Prior to Allen Partners, Craig was a Senior Principal with Merrill Lynch Global Private Equity, the private equity investing arm of Merrill Lynch & Co., with equity investments globally of more than US$5 billion. In this capacity, Craig was responsible for the origination and execution of late stage buy-out transactions and was a board director of portfolio company Veda Advantage, the credit bureau of Australia and New Zealand, which was acquired in 2007 for A$1 billion. Craig was a member of the MLGPE global investment committee and Asia-Pacific sub-committee.
Sean Wong
Non-Executive Director
Sean brings 25 years of experience in the project focused industries of Construction, Engineering and IT. He is well practiced and with unique skills to survey, identify and execute strategy he is able to manage complex projects and mitigate risk. Forging enduring alliances at multiple levels from C-Suite to operations is supported by experience with a range of commercial structures. Negotiating and implementing partnering contracts combines with his ability to lead successfully across divergent business models. International experience in APAC - HK and Singapore provides a regional framework for action.
Studying: Masters of Industrial Property at University of Technology, Sydney with a focus on the US Australian Free Trade Agreement impacts.
Related Blog Article
Four Cornerstones of DevOps
Read more
SPEAK WITH A CONSULTANT
Call Offis to access experienced consultants and cloud experts
1300 977 623 (Aus) or click below
Ready to take the next step?